Diabetic Eye Exams: What to Expect and Why They Are Essential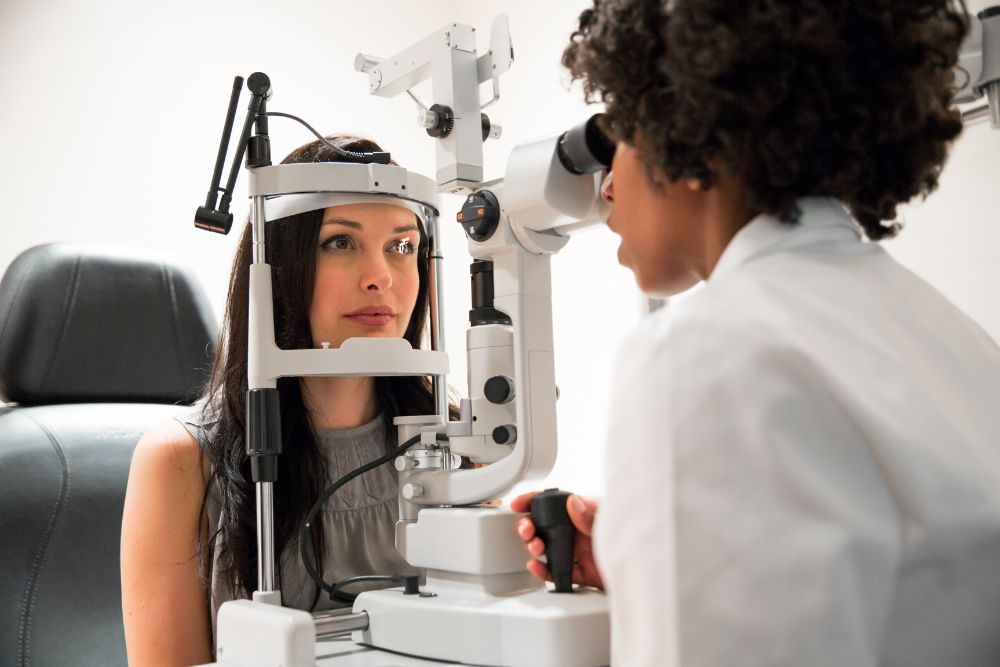 Diabetes' impact on your eyes may be one of its most damaging and underreported threats. New research shows that, compared to previous years' forecasts, the rates of a serious condition, diabetic retinopathy, caused by diabetes, are significantly higher. It appears that a lack of screening and regular eye exams is a driving force for its increased development, along with untreated or poorly controlled diabetes. This is yet another reason why it's essential for everyone, regardless of diabetes status, to have annual comprehensive dilated eye exams.
Diabetes Impact on Eyes Shown to Be Worse Than Expected
The leading cause of blindness in individuals 20-74 years old, it now appears that US diabetic retinopathy rates are much higher than previously reported. In 2004, an estimated 4.1 million people were thought to be living with this condition, in which diabetes gradually raises blood glucose levels, harming the retina's tiny blood vessels. However, research shows that in 2021, almost 10 million Americans with diabetes had diabetic retinopathy, far exceeding the previous estimates.
One reason for this higher diabetic retinopathy incidence is that, regardless of age, many patients with diabetes are not properly managing their condition, if at all. This includes taking insulin and other medications as prescribed and maintaining a healthy weight, as well as glucose and cholesterol levels. Besides diabetic retinopathy, people with diabetes are at risk for other eye disorders, including:
Cataracts – clouding of the eye's lens
Macular edema – retinal swelling
Vitreous hemorrhage – bleeding within the eye
Neovascular glaucoma – a damaging, difficult-to-treat condition involving new blood vessel growth on the iris.
Eye Screenings and Exams Are Crucial for Those with Diabetes
The other reason for higher diabetic retinopathy rates is a lack of diabetic eye screenings and regular eye exams. Research suggests that among people with diabetes, as few as 15% get their annual exam. However, with this condition, by the time visual symptoms appear, including eye floaters, unusual bleeding, or retinal swelling or scarring, the effectiveness of treatment may be limited. Therefore, if you experience any symptoms, you must quickly alert your ophthalmologist, as early diagnosis is critical. Once diabetic retinopathy is identified, you can begin treatment, increasing your chances to slow or stop its progression and keep your vision.
Diabetic Eye Exams: Frequency and Overview
The American Diabetes Association recommends that anyone with diabetes — whether type 1 or 2 or gestational diabetes, occurring during pregnancy — have a comprehensive dilated eye exam at least once a year. Even if you haven't been diagnosed with diabetes, if you are over 40, you should have an exam every 2-4 years. Once you turn 54, you should then have an exam every 1-3 years.
During a diabetic eye exam, your eyes' pupils are dilated, enabling a clear view of the back of the eye, including the retina, macula, optic nerve, and related blood vessels. This exam may also include other diagnostic techniques. During your appointment, it's crucial that you discuss any visual changes, like sudden changes or blurry, spotty, or hazy vision. If diabetic retinopathy or other conditions are found, your doctor can then develop a treatment or monitoring regimen.
Schedule a Diabetic Eye Exam Today
Diabetic retinopathy is a serious condition whose rates have significantly increased in recent years. Research suggests that the lack of regular eye exams and proper diabetes management contribute to its development. Don't take chances with your eye health; schedule a comprehensive diabetic eye exam at The Retina Eye Center today. Protect your vision and take control of your health.